About us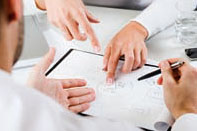 PB COM INTERNATIONAL is a consulting firm specializing in political communication; economic and geopolitical strategy; and political and economic lobbying. Given this broad portfolio of activities, we work for a very diverse clientele. Many heads of state, government ministers, Members of Parliament and corporate chief executives have been using our services for years.
One woman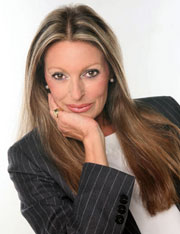 For over 20 years, Patricia Balme, Founder and President of PB COM INTERNATIONAL, puts her experience to all who trust in her.
Her efforts, perseverance and enthusiasm enabled her to win political battles recognized by all.
Often called upon to work on crisis communications, both political and economic, responsiveness and power of work are legendary.
Surrounded by a team of specialists, Patricia Balme can handle the most challenging cases in the emergency of the moment.
Patricia Balme by training and her stubborn nature has unite around her personalities who trust her for many years. Courage, determination and efficiency are the hallmarks of the philosophy she has managed to imbue all employees of PB INTERNATIONAL COM.
Distinctions
Knight of the Legion of Honour (2003)
Commander of the Ouissam Alaouite Order (2007)
Our strong points
We treat all information revealed or collected within the framework of a project in strictest confidence. This is one of the secrets of our success.
Our organised, compartmentalized organization is highly effective. Our project managers handle only one project at a time, working on it full time and at 100% capacity.
Working to the strictest standards, we select our clientele at the highest echelons, regularly turning down missions from countries, political figures or corporate chief executives whose profile does not correspond to our ethic.
Patricia Balme, president of PB COM INTERNATIONAL, is on call 24 hours a day/7 days a week for her clients, whether she is in France or abroad.
Our people
PB COM INTERNATIONAL hires dynamic young men and women holding degrees from the top universities and graduate schools in Europe and the United States. Our superior team is one more reason why we have earned a reputation for excellence and reliability.
Our areas of practice
Communication consulting for prominent clients in politics and government
Image-building strategies for prominent clients in politics and government
Image enhancement for a client country - Economic lobbying for a client country
Electoral campaigns
Political communication strategy
Lobbying aimed at French and European political institutions
Economic and financial lobbying
Corporate business strategy
Political and economic situation audits
Digital strategy (telephone, mobile, web, social networks)
Study, reflection and projects media (TV, radio and webTV)
Media
Les différentes stratégies de communication au début de cette campagne présidentielle (France24)
Déshabillons-les - La stratégie des guerriers (YouTube)
Patricia Balme, Présidente Fondatrice de PB COM INTERNATIONAL, "Une communication sur-mesure" (publi communiqué, Medias-magazines.com)
ONVPSM - On ne va pas se mentir - Hissène HABRÉ : Un procès historique (iTELE)